The ELEPHantPOWER System by Vince Poscente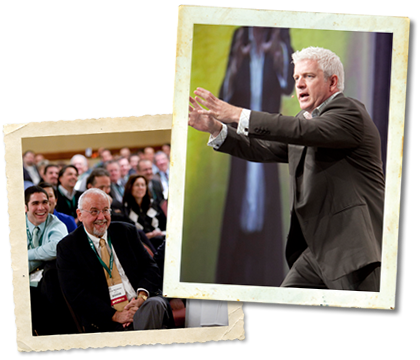 We research and analyze why leaders hit road blocks and sales people bump up against self limiting beliefs. We study the dynamics of peak performance in the business of life and challenge the norms for influential communication.
Driving profits and developing cultures can be accelerated through our ELEPHantPOWER Systems. When individuals align their elephantine subconscious agendas with the uncanny power of ant-like intentions - magic happens. Life gets easier. Market share grows. Organizations thrive in a peak performance culture. All from a dedication to our ELEPHantPOWER Systems approach.
About Vince Poscente: Since 1992 he has been researching, writing and speaking about life mastery. This New York Times bestselling author wrote the international phenomenon, The Ant and the Elephant - Leadership for the Self. His background as an Olympian with a masters in Organizational Management - alongside his corporate experience - culminate into an invigorating system called ELEPHantPOWER to accelerate past problems toward sustained results.