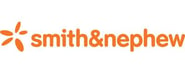 All meeting planners know, deep down in their heart, that speaker selection is always somewhat of a "crap-shoot." Regardless of how glowing the recommendations - no matter how positive the references - all manner of superlative reports notwithstanding - when the final selection is made, you palms always start to sweat. Is this the right speaker for the group? Will they make you a hero or will they make you a goat?
Thanks for making me a hero! The response to your presentation has been overwhelming; everybody loved you! Your comments provided the perfect blend of laughter and thought provoking commentary. Not only did you completely captivate the audience with your on-target humor; you also gave them pause to think. Not only did you give my people what they wanted to hear; you gave them what they needed to hear. In short, Vince, you were precisely on target.
At the risk of sounding melodramatic, both the structure and content of your remarks were very appropriate for today's healthcare world. I am convinced you make a difference.
Thanks for making this meeting planner look like a hero!