60 Minute Keynote, 15 Years of Impact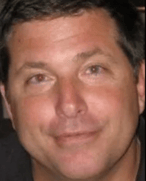 Steve Sulkowski wrote:
--------------------
Vince, I just found your linkedin profile by chance. You spoke to a number of our employees 15 years ago. The company was Documentum. Because of you we had gold dots all in various places. People used them to focus their minds. See... we remember even today. Funner still I just retold your story to my 19 year daughter. I was explaining that you never know what will pop into your mind as you try to hone in your focus. So I told her your top of the ski run story. The "I'm the pink pig (not the silver bullet)" story. The one, as I recall, you told balancing on a chair. Anyhow Vince - never doubt the difference you make. It carries on a long time and a long way. Even across another generation. Keep doing what you're doing.