Never underestimate the example you reveal to the world. Your lasting legacy is the example you set. Seventy-five years ago, a very special person, was born. You've likely never met her. Her name is Patricia Poscente. She's my mom. Her three quarter century birthday was June 22nd, 2012.
A request from you:
Please click this link to wish her a -- Happy Birthday Patricia.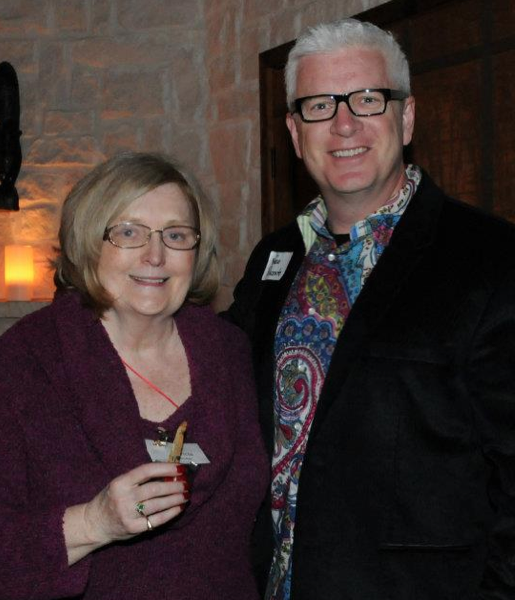 Patricia Helen Poscente was born in Toronto to Irish parents. The youngest of eight she shone bright in school and went onto be a dedicated teacher. She moved west and taught severely mentally disabled children. When her own healthy children were born she started the first private kindergarten in Alberta. She later won Citizen of the Year in Sherwood Park for her work with Preventative Social Services. After that she became an award winning sales associate with Graham Realty. She exemplified (and still demonstrates) loyalty, drive, caring, creativity and determination. Her actions are her legacy. She inspired the entrepreneurial spirit in her children and now, her grandchildren.
Who is that special person in your life?
Chances are they also left an example for you to become the person you are.
If you happen to take an extra moment to wish Patricia a Happy Birthday – I'd encourage you to take an extra moment to also wish that special person who made a difference in your life.
"Cheers" to all the Patricia's in our world.
"Forward to a friend OR if YOU are that friend - Sign Up Here"

NY Times bestselling author, Vince Poscente, is the founder of Libretto Publishing and has written five bookstranslated into more than twenty languages. He writes about harnessing the speed of change, the way to reach BIG GOALS in less time, accelerating potential of human capital, how to get out of your own way and best of all, instant impact with lasting influence. Learn more about this motivational keynote speaker.