When people learn you've competed in the Olympic Games the number one question is either "Did you win?" or the more gracious "How did you do?" (which is a veiled version of "Did you win?"). Mountain climbers face a similar question.
As we return back through both advance base camp and base camp toward Dwada valley, we have a question waiting for us. "Did you summit?" (or, Did you fall short?) At the time of writing this blog post, I am only reporting what we have planned.
The pictures were taken by our recce (recconaissance) team in May. The actual photos and account of our summit attempt will reveal the truth of a moment in time. But the human experience is far more than a moment. The HeroesClimb was designed to provide a experience for 10 people dedicated to thousands of moments strung together in a remote part of the world.
We will most certainly reflect on what it takes to climb in life. The obvious metaphors of ups and downs will couple with insights on what it takes to approach and reconcile goals in life.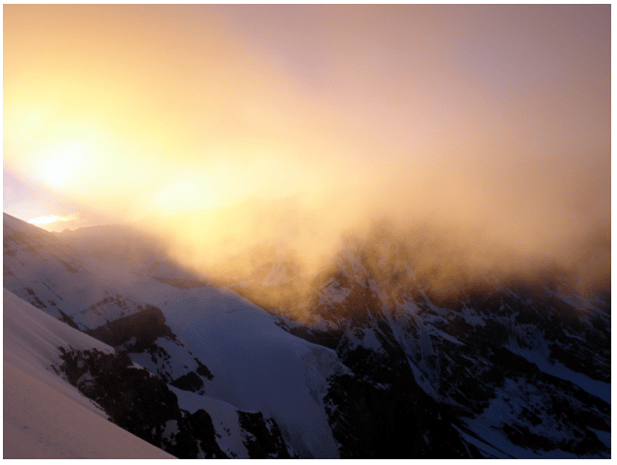 Because we were limited in the peaks we could name, we named sections of our path to the other HeroesClimb finalists. (You may have heard of Hillary Step on Everest. This is the same idea.) We will name appropriate sections after:
Hanna France - a force of resilience and joy.
Doreen Levin - breast cancer warrior, admired by all.
Michael DeMaio - the strength of his character lives in the memory of loved ones.
Chad Hymas - a broken neck hasn't held him back from extraordinary heights.
Stacy Kimmel - who's words "I love you" echo from his heart.
Art Berg - his broken body may be gone but his legacy touches millions.
MJ - his premature body and amazing spirit has overcome incredible odds.
Kevin Gosnell - his ALS inspired him past his own life to a find a cure by 2020.
Andy Anderson - a patriarc beyond compare, he lead by example.
Mike Buckley - "The world's finest human." His example lives in others.
Congratulations to all the HeroesClimb finalists and their nominees.