Adversity is the wellspring of wisdom.
It's the foundation of character.
Without adversity, your inner power atrophies
and your moral compass can lose true north.
Our team of 13 Westerners set out to follow the steps of devout Hindus who, over the centuries, have set out to climb Shrikhand Mahadev (17,195 ft). Noted as one of the toughest pilgrimages in the world – it became evident how adversity would help us expand possibility.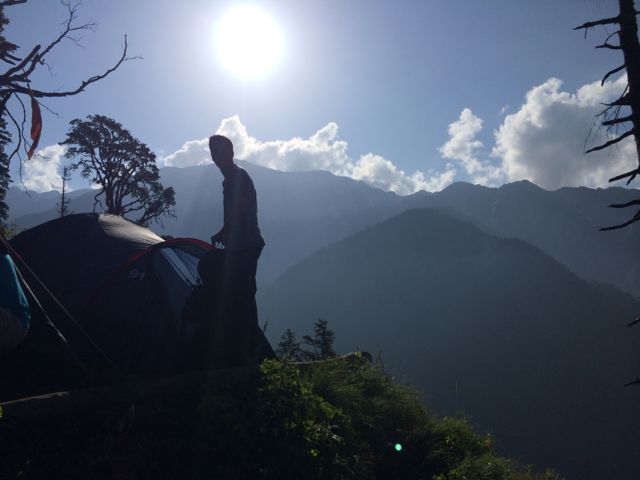 The thin air of the Himalayas combined with the dramatic terrain coupled for a classic journey of "one step at a time."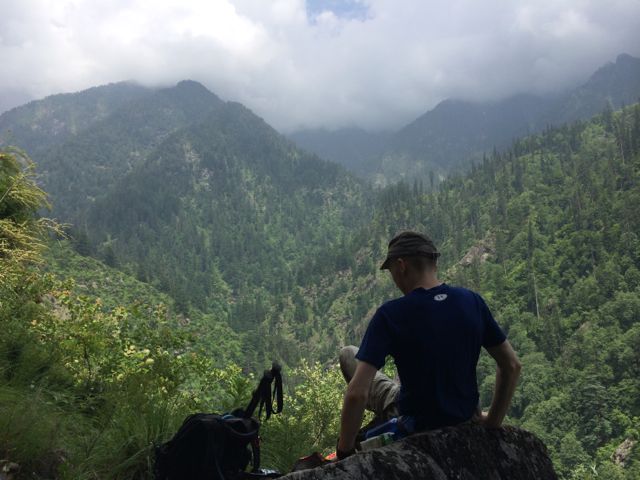 It took three travel days plus three tough climbing days to get to base camp. Well above the tree-line we planned a rest day to assimilate our systems to the 14,000+ altitude.

The day of the climb we were nervous and excited. There were a number of massive glaciers on unforgiving angles which required walking crampons to secure our footing.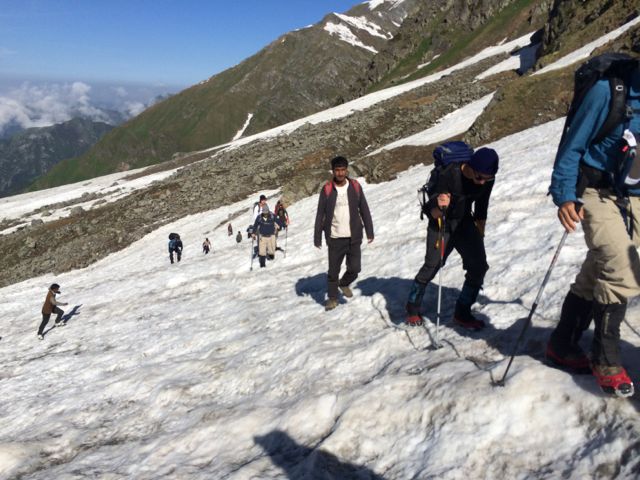 As mentioned, pilgrims and holy Sadhus also made the journey. With flimsy shoes and rudimentary walking sticks. Their faith drove them past physical and rational limitations of what seemed possible.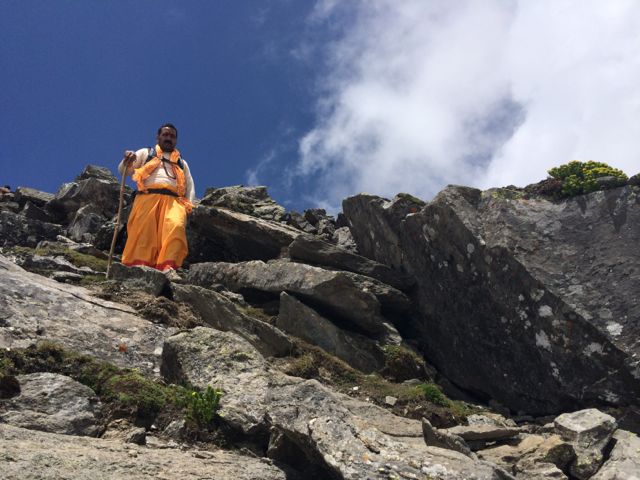 At every turn and 'false' peak, a new height revealed itself. At any given time, it seemed like we were close to the summit but another incline pushed its challenge in our faces.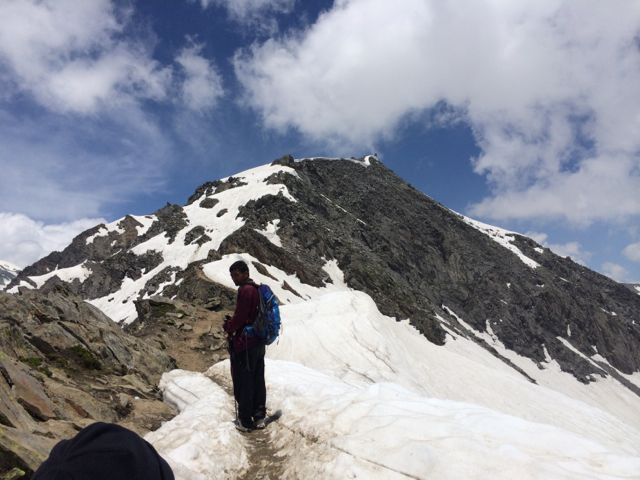 Finally, we came over another 60+ degree climb to see the summit of Shrikhand Mahadev. When the peak was in view – the final push was on.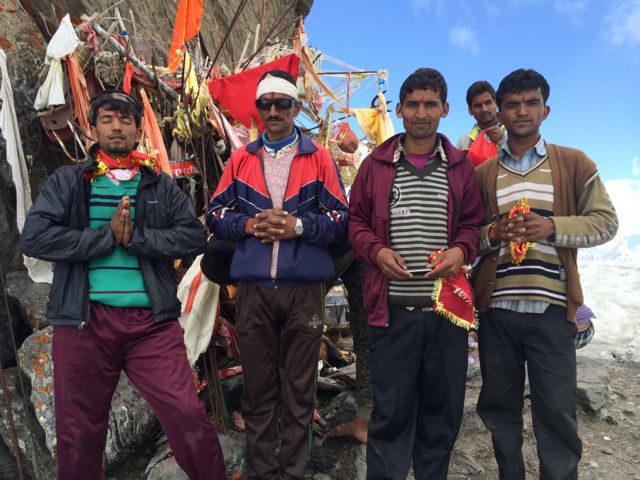 At 17,195 feet our guides and our team were greeted by a Sadhu who lit incense and chanted a Hindu blessing.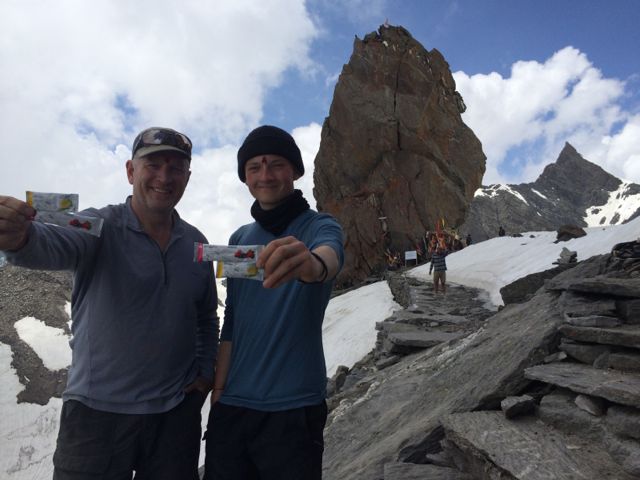 Together, Max and I celebrated reaching the summit. We thank all our team who supported us. HOPE was our fuel.
Our descent was easier than the climb, but going down was no less treacherous. Each careful step was clouded by exhaustion and some dehydration. We took longer than we expected to summit and descend. This meant we ran out of water and had to finish the 4,000 foot vertical round trip with nothing to drink. The day took over 11 hours. The last of our team descended after 12 and ½ hours.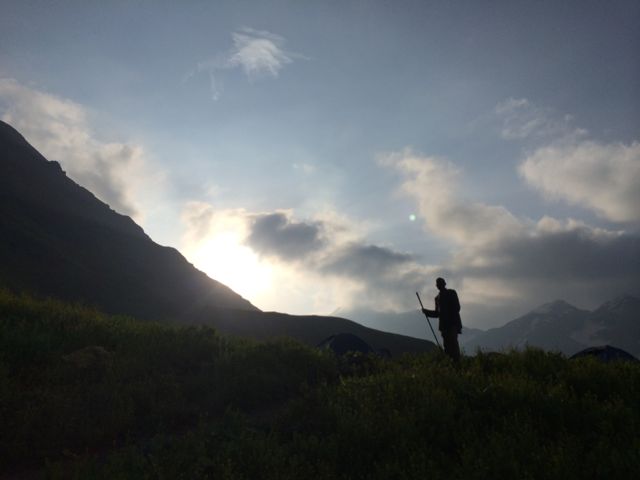 On the way back through the Kullu valley we came across sheep herders and more pilgrims.
A small town visit was like climbing into a time capsule – straight into the middle ages. Curious heads popped out of windows and doors to see a rare sighting of a Westerner. The question we were asked most often? "What are you doing here?" That was indeed, a profound question. Impossible to answer in just a few words. Although, adversity was thematic in every day we explored.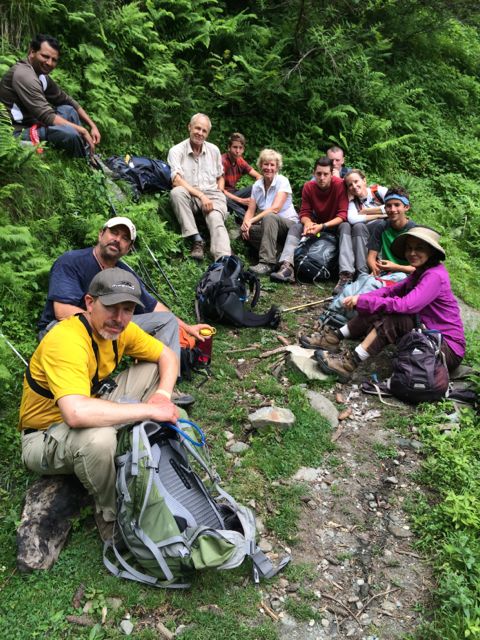 Most of our team pictured here.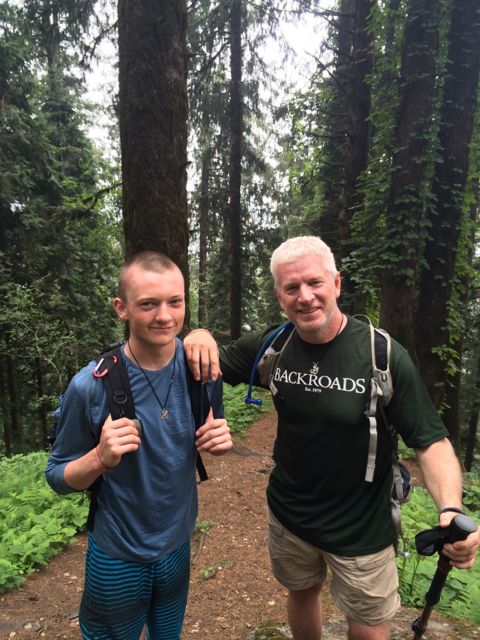 Max and Vince Poscente feeling grateful for an extraordinary experience into the heart of India's Himalayas.
We experienced the 'right' amount of adversity to grow as son and father, as adventurers and as part of a historic pilgrimage. It was the trek of a lifetime - one we will always share in the corner of our memories.
Thank you for joining us!