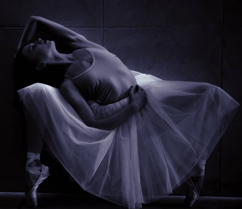 Her brother climbed to 17,200 feet. He said, "The experience changed my life." Isabella is 16. She is known for her dancing skills. But what we can learn from her is more than her skill - it's the character that will take her (and you) dancing to the top of the world to #nameamountain.
A year ago, Isabella asked to join the 2017 Heroes Climb Himalayan Expedition. Not your typical 'ask' from a ballerina, but this is not your typical teenager.
She wanted a car but knew the deal; You get any car you

want, so long as you pay half. She babysat, worked in retail and held Camp Fisher in our back yard. She was not handed a car. Isabella earned the pre-owned VW Beetle she wanted.

This past fall, she wanted to branch out from just ballet. She made BTW arts-magnet's World troupe and recently made the exclusive Rep One troupe.
It's not surprising she wants to explore one of the most remote parts of the world in the Great Himalayan National Park. Isabella (student/dancer/entrepreneur) has never climbed a mountain in her life, but three character traits are a sound footing for her trek of a lifetime. We can each learn from these traits:
3 Musts For a Sound Footing
The Discipline Mindset – Dancers, more than most other pursuits, require an exceptional amount of discipline. Like building a muscle, the discipline mindset is strengthened by consistent execution. On the side of the mountain, or on the side of your own metaphorical climb, discipline will see you to the top, and back down safely.
Being Balanced – Overextend yourself and you throw yourself off balance. Remain stable and you will journey adeptly past harm's way. Dancers stay balanced by ensuring their core strength is conditioned and powerful. Life balance is no different. Your core-strengths of values and integrity will see you through any route you choose in a balanced and fulfilling way.
Maintain Curiosity – Innovation, creativity, solutions and joy all stem from your innate curiosity. Whether seeking an artistic outlet, business idea or safe passage on a mountain trail, curiosity will hold you (and Isabella) in good measure.
Before she can join the expedition, she needs to pay for it (as she paid for her car). She is pitching an idea to take others (possibly you) to an unclimbed, unnamed summit. Her offer is a compelling crowdfunding concept with value for the people joining her "team."
3 Sponsor Options
Signed Photo from the Summit. Sponsors get a personally signed 8x10" summit success photo from a spot where no humans have ever set foot.
Signed Summit Flag and Photo. Isabella's favorite motivational quote is "Courage is the most important of all virtues, because without courage you can't practice any other virtue consistently." She will take a flag with her sponsor's logo and this Maya Angelou quote, to the summit and have it signed by the expedition team.
The Summit Flag and Photo with a Lunch-and-Learn Presentation. Finally, she is offering business owners a post-expedition presentation titled, "Dancing to the Top of the World." Between epic photos and personal insights, we will present our daughter/father experience summiting and naming an unclimbed mountain after an everyday hero. (

Live for Dallas area businesses and on the Web for others

)
Isabella is an example for all of us to nurture a discipline mindset, life balance and a curious nature to dance to the top of the world.
If you would like to join Isabella, click one of these buttons and join the climb.
If you have any questions for Isabella, please just email me at v@vinceposcente.com and I'll send it to her. In the meantime, thank you for reading this blog and promotion from Isabella to you. She is excited to take you with her on this adventure of a lifetime. We both trust you gained value from reading this!