Would you like have an experience of a lifetime this summer? We have a few spots still available for a trek into a spine-tingling escape into a unique part of the Himalayas.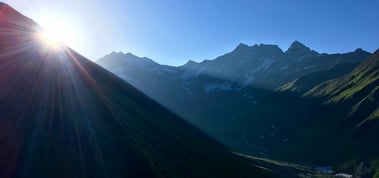 If you are drawn to the populated treks into Everest Base Camp, Kilimanjaro or the Inca Trail we applaud your ambition.
But, what I'm inviting you to is special in a number of ways. We will:
climb into majestic valleys where we see no other humans for 10 days.
reach non-technical, 16,000 foot summits no one has ever set foot on.
name mountains after our own everyday heroes.
have a concierge climbing experience where porters carry our stuff.
acclimatize each day to avoid drastic altitude impact on your body.
safely travel from your door back to your home in two weeks.
For details on our June 11 to 25th, 2017 trek into the Himalayas, click here.
This is my last time to lead a group into this part of the world. I've been on seven expeditions, five of which in the Himachal Pradesh regions of the Himalayas. Who's signed-up so far? My 16 year-old daughter (Isabella), financial planner friend from Canada (Bryce), an internet marketing guru from Wichita (Ford), the Managing Director of an investment group (Randy)... Can you see yourself on this list?
If trekking into an extraordinary part of nature is not your cup of chai, please pass this invite on to that adventurous friend you're thinking of right now.
Contact me if you're interested! V@vinceposcente.com