Which one – or all – do you want to be? Skinny, Rich and/or Irresistible

Here's a FUNNY video representative of blast we'll have on APRIL 1st (no foolin').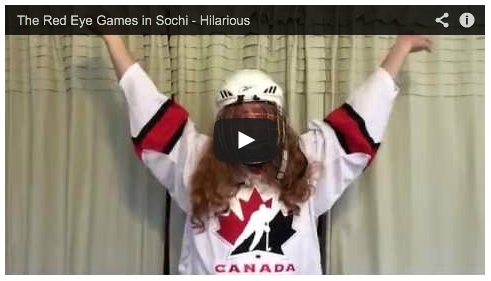 How you deal with disappointments and avoidance tactics are the greatest tools you can use to get what you want personally and professionally. Learn how to pivot disappointments and you will thrive with your fitness, finances and relationships.

Next, get insights on how you can flip your avoidance tactics and you will speed forward with your body, money and marital aspirations.

Until April 1st
List the disappointments you've had in the last few years

List the various ways you avoid stuff that's important to you.
Bring that list with you to our April 1st webinar learn more on…

Sign up for How to Be Skinny, Rich & Irresistible


Date and Time: April 1st, 2014 12:00 PM - (US/Central)
Meeting Wall: https://www.startmeeting.com/wall/297-455-702
US call-in #: (530) 881-1212
Meeting ID: 297-455-702

Instructions:

At the scheduled date and time of the meeting, dial into the conference line. When prompted, enter the meeting ID, followed by the pound key. To join the online meeting, click on the meeting link listed above, then press "Join". On the next page, complete your name and email address, then press "Submit". The system will guide you through the process of downloading the meeting dashboard to participate in the online meeting.

We will see you at the How to Be Skinny, Rich and Irresistible webinar.