We have teamed up with TidBitts and invite you to do the same. Articles like this one will appear in your inbox every Monday morning. Click this link to sign up to

How to Reach Your BIG GOALS in ½ the Time.

Is our 24/7, instant message, more-faster-now world eating us alive or setting us free?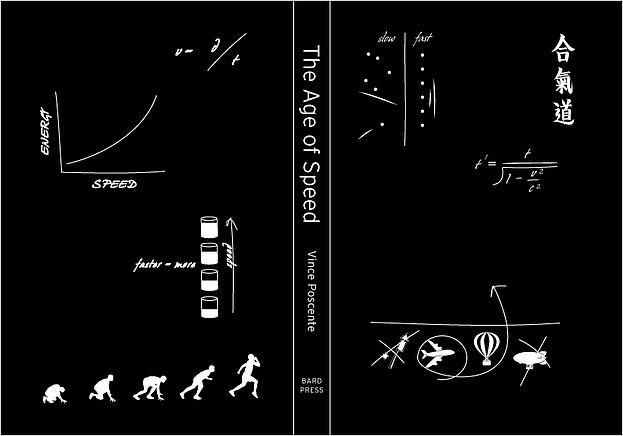 A recent nationwide "Speed Survey" has some answers for us. The results reveal how we are seemingly, just surviving vs thriving. (I'll save the stats on sex vs high speed technology until the end.)
- 9 out of 10 employees are feeling rushed several times per week if not every day
- 9 out of 10 feel they have to get more done in less time

This shouldn't be a surprise to anyone but check this out:
- 1/2 feel that in order to succeed they need to slow things down
- yet 3/4 feel the pace of work will only increase in the next five years

There is a disconnect that must not be ignored here. Most of us are approaching or in the thick of overwhelm and more than half believe that slowing down is the answer to success but most are convinced things will only get faster. YIKES!

It reminds me of a nightmare where things only get worse the harder you try to get past the struggle.

Folks, there is an oncoming force and it is called "speed." And a large percentage of corporate managers are ignoring this force.
- Over 2 out of 5 feel that management doesn't understand the impact of the more-faster-now demands on the employees in our organizations.
- While 1 out of 3 employees are uncomfortable with the demands for speed in their company.

Somebody's in for a wake-up call.
- 1/3rd of all respondents don't feel their organization is embracing speed.
- and 1/3rd people feel their organization is more stressful and intense than ever.

An interesting theme was revealed in the Speed Survey. We want to HAVE things faster, but we don't necessarily want to DO things faster. Speed becomes a love, hate relationship and it is only going to paradoxically intensify.

According to Scott Cook, the Chairman and co-founder of Intuit (the makers of Quicken and Quick Books) says, there is a "speed tsunami that's overtaking business and life."

Where will the solution come from? How can we make the oncoming force of speed in our world our friend, not the enemy? The answer lies in being able to both embrace speed and harness this oncoming force that Cook talks about.

Now for the Sex vs High Speed Technology.
- 1/3rd of our survey respondents would give up sex for week before they would give up their high speed internet connection or their email
- 1/3rd would pass on the PDA in favor or a week of whoopy.

So there you go.

Life in the age of speed is truly interesting and one to be reckoned with.

Harness speed and leave chaos behind.

Share this link with everyone you know and I will continue to give you great content on #TidBitts. https://www.tidbitts.com/free/99d47a