Optimizing Your Customer Experience!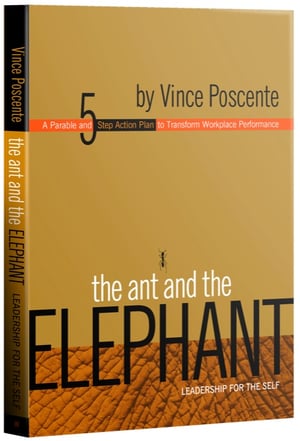 When I wrote The Ant and the Elephant, I didn't realize its applications to the Customer Experience world. When you step back, the book is about the neuroscience of how people think and reach conclusions.
The optimum customer experience follows this exact format in the book:

1. Clarity - The customer experience is a relationship of two people being clear on where they want to go. The essence of this is the "emotional buzz." This buzz is an alignment of the ant-like conscious mind and the elephantine subconscious. When you learn the activity of the conscious mind (in one second, 2000 neurons) and the subconscious mind (in the same second, 4 billion neurons). Clarity is achieved then each person's Ant and Elephant (conscious and subconscious minds) are headed in the same direction.

2. Commitment - The customer experience is not episodic. It is a process. So is commitment. We assume that commitment is a moment where someone says Yes or No. But commitment is a process of 'yeses' building on more yeses.

3. Consistency - The optimum customer experience happens when each of your coworkers changes our excellence mindset. This is a philosophy that has each of us "do what the competition is not willing to do."
4. Confidence - When someone is confident, you follow them. Yet confidence is earned, it is not a simple decision. Building confidence by flipping the gap between Fear and Confidence is critical.
5. Control - Routines set up peak performance. Customers pick up on the preparedness of their experience with your front line.

Being the architect of the customer experience is key. Use these five steps and they will become customers for life.